• Alexandrite • June Birthstones • June Newsletter • Moonstone • Pearls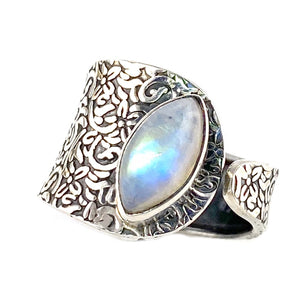 Traditionally, a gemstone is associated with each month of the year. This concept of birthstone gems is believed to date back to the Bible and the Breastplate of Aaron.There were 12 stones representing the 12 tribes of Israel, symbolizing the 12 months of the year and the 12 signs of the zodiac. There are other origins of birthstones, most notably of Tibetan origin and is over 1,000 years is the Mythical Birthstone List.  Also, the Ayurvedic Birthstone List which relates to Ayurvedic Indian medicine is over 1500 years old. There are many myths and legends that surround birthstones.  Some cultures...
---
One of our Signature Bracelet designs was a finalist in Fire Mountain Gems & Beads Metal design contest .  We are honored to have the design featured as their back page advertisement in the Jewelry Artist.  We are so thankful for this distinguished privilege.